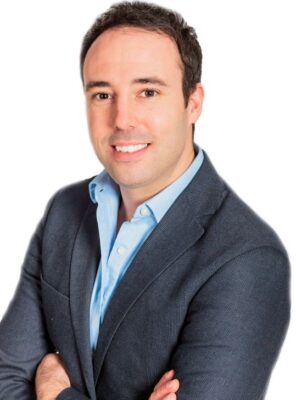 Gerken & Associates is proud to announce that Alex Webster was awarded the Tri-Lakes Board of REALTORS® Rookie of the Year! Alex was honored by the board for all his hard work and dedication to the local real estate industry.
Real Estate Agents who have joined the board in the last two years are eligible for the Rookie of the Year Award. This prestigious award is only given to a REALTOR® that has made outstanding leaps and bounds in the local community and real estate industry. Alex Webster received this award within his first year of obtaining his license!
Alex was born and raised in England. Although you might recognize him from the world famous 12 Irish Tenors that performed in Branson. It was during that tour that Alex was warmly welcomed and in turn fell in love with the Branson area.
Alex, "I knew this was something I wanted to aim for, but knowing the high competition for it, I never dreamed I would win! Going forward as a REALTOR®, I look forward to sharing this beautiful place with many people looking to make this their home. It's not just about homes we sell, it's about the people, their stories, their needs. That's why I love being in this industry!"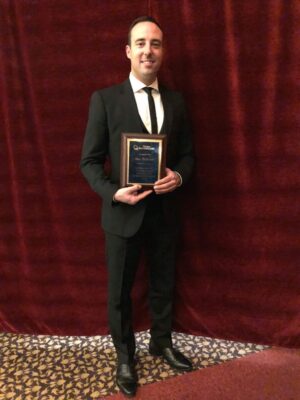 Local Leader
His pleasant demeanor and community outreach allow Alex a huge advantage of assisting both sellers and buyers in the real estate industry. Alex is involved with the local Branson radio station My 100.1, numerous Tri-Lakes Board of REALTORS® committees, and volunteers for local charities. His passion for growth shines through his actions as he is also pursuing the esteemed Certified Residential Specialist (CRS) Designation.
A Cut Above the Rest
No other real estate company in Southwest Missouri has produced more Rookie of the Year recipients than Gerken & Associates in Branson, Missouri. Alex now joins the ranks of other Rookie of the Year recipients from Gerken & Associates including Rachel Gerken (2015), Brent Sager (2013), Jon Holloway (2008), and Charlie Gerken (2006).

Alex continues, "With so many years of experience and knowledge under one roof, the teaching guidance and support I have received from my firm has been invaluable. Their desire to see you succeed pushes you to be the very best you can be. I would not be in the position I am today without Gerken & Associates."
Gerken & Associates strive to provide the very best platform for their REALTORS®. They have a proven record of supporting and encouraging their associates to reach and surpass their goals while carrying out a strong code of ethics and providing continued education.