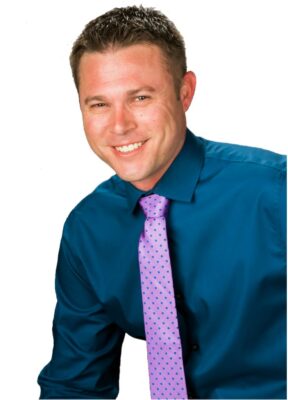 The brightest stars in residential real estate are heading to Dallas, Texas for two days of unparalleled learning opportunities to hear insights from the top-producing Realtors® and real estate industry leaders at the national Certified Residential Specialist (CRS) Sell-a-bration Conference. Who leads these conferences? The cream of the crop – and Branson's very own Jeff Gerken, Broker of Gerken & Associates, has been chosen as one of them!
"CRS Realtors® are life-long learners with a passion for professionalism in the industry," says nationally renowned Realtor® Coach Jackie Leavenworth. "Only the top 3% of Realtors® in this country even have the CRS designation and Jeff Gerken has been selected as a leader of that group…that's HUGE!"
Nearly 1,000 Realtors® across the country who are already the best of the best, will be attending this conference. They are coming to learn how to serve the public even better and Jeff Gerken has been chosen to mentor. His profound professionalism and hunger to do things better are what makes Jeff the perfect candidate to instruct others. He brings to the table the ability to speak and reach out to the masses. Jeff's personable, sincerely cares about the people he serves and is excited for the opportunity to help other agents grow to an even higher level of professionalism.
Gerken & Associates is proud that one of their own, Jeff Gerken, is pioneering the industry on a national level and others at the firm are following in his footsteps. Seven of the CRS Realtors® in Taney County hang their licenses at Gerken & Associates with five new agents currently working toward obtaining the prestigious designation as well. Non-CRS agents and corporate businesses often refer business to CRS designees because the nation knows that they can trust a CRS to do a great job.
Coach Jackie Leavenworth adds, "When the best of the best get together…great things happen!"