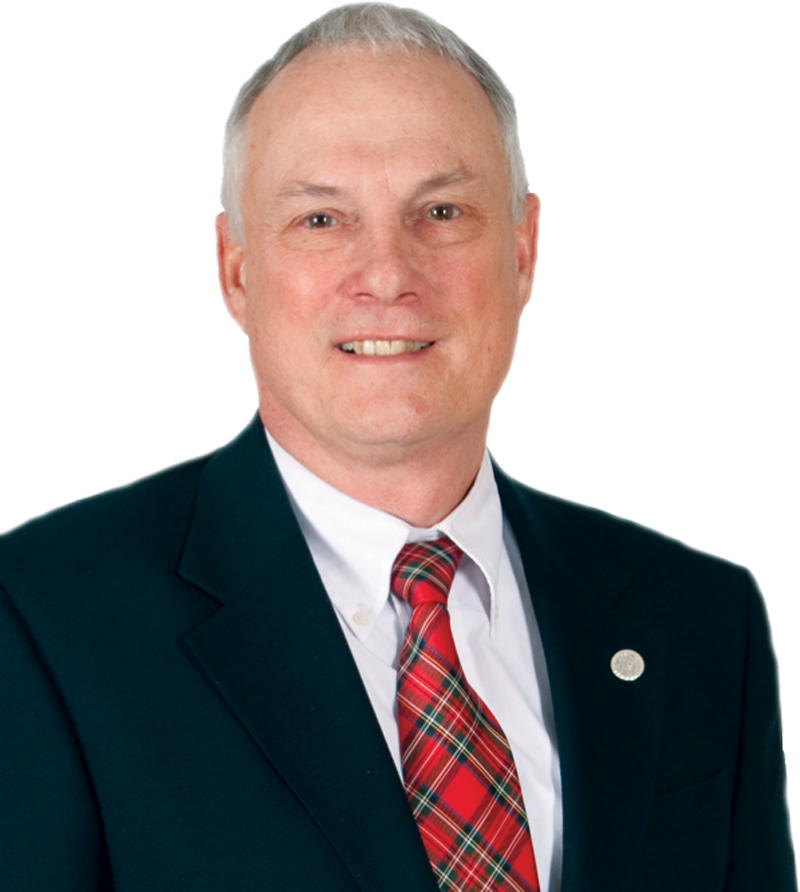 Born and raised in Independence, Iowa, his family moved to Phoenix in 1962 where his father started a successful real estate firm. After graduation from high school, Duane served in the U.S. Navy Seabees and upon returning from Vietnam, in 1971 he and his wife Kay moved to the Branson Tri-Lakes area. With a construction background, Duane started developing subdivisions and established a real estate office, Gerken & Associates in 1975 with his wife Kay.
Since 1975, Duane continually furthered his real estate knowledge by attaining the Graduate REALTOR® Institute (GRI), Certified Real Estate Brokerage Manager (CRB) and Certified International Property Specialist (CIPS). He holds a diploma from the Missouri Auction School and serves as an Auctioneer Colonel for the firm's auctioneering division. He served as the 2001 National Association of REALTORS® (NAR) Auction Committee Chair.
Duane served as the 1985 President of the Tri-Lakes Board of REALTORS® (TLBOR) and received the 1986 REALTOR® of the Year Award. He served as the 1998 President of the Missouri Association of REALTORS® (MR). During that year, the Missouri Governor recognized MR for creating a relationship with Japan and the State of Missouri through the Missouri Department of Economic Development (MODED). Duane led a trade mission to Japan comprised of MODED staff and Missouri REALTORS®. He was recognized for his service to MR and was honored to be the recipient of the MR 2004 REALTOR® of Year Award.
Duane was one of the eight charter-broker members that formed the first multiple-listing service (MLS) for the Tri-Lakes area. This also led to the member-wide use of lockboxes enabling easy access to more properties and member cooperation. Duane has been excited to see the technological advances of both the MLS and the access system to properties since those early beginnings.
A contributing member to the Branson community over the years, Duane served on several committees for the Branson Chamber of Commerce. He was instrumental in forming the Chamber's Legislative Affairs Committee and served as its chair for several years. He served on Branson's Planning and Zoning, was Charter Treasurer for Christian Action Ministries (CAM), and Charter President of the Branson/Tri-Lakes Lions Club. In addition, he served as a Liberty Bank Board member and a Director for the Ozark River Heritage Foundation, a public/private foundation promoting the conservation and public enjoyment of all that Table Rock Lake has to offer.
Duane remains active in the REALTOR® organization and in local community events. He continues to manage commercial properties, auction privately-owned properties, and serves as auctioneer at community fund-raising events. His leisure time is spent tending his 55-acre "farm", ballroom dancing and traveling with Kay, and spending time with their grandchildren.
You can find Duane enjoying coffee in the early mornings at the local café and staying abreast of the news in the area.