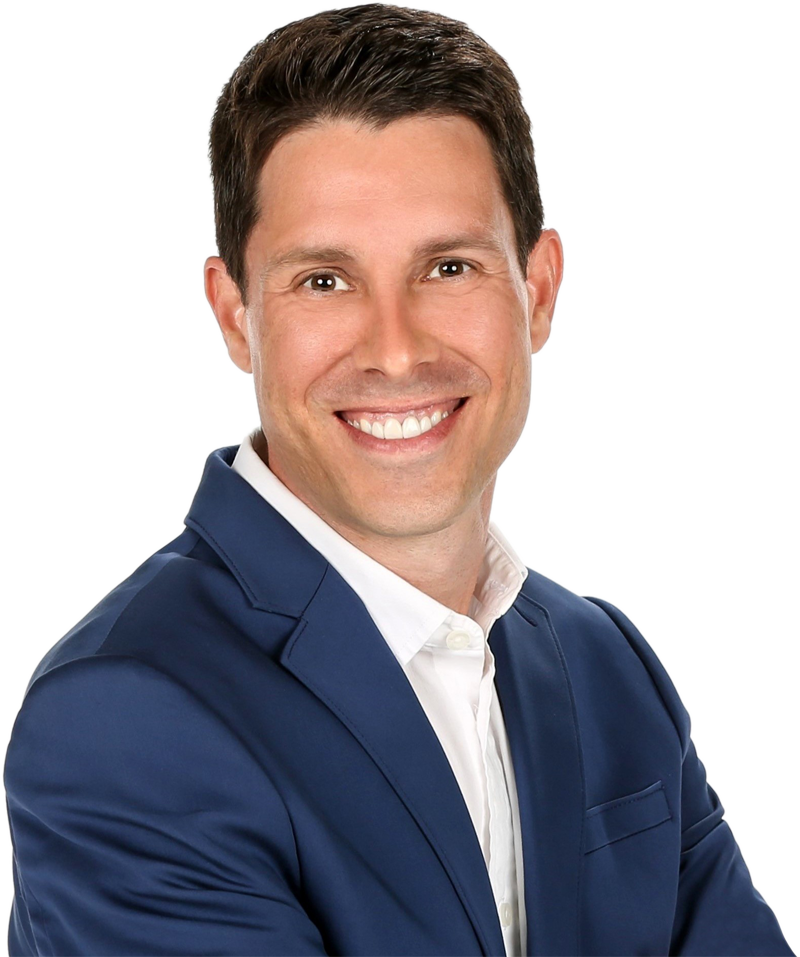 A third generation Realtor®, Charlie graduated from Branson High School and earned a Bachelor's Degree in Marketing, with an emphasis in Advertising & Promotion, from Missouri State University.
For five years, Charlie was the Marketing Director for Butler, Rosenbury & Partners, the largest architectural firm in Southwest Missouri. His responsibilities included coordinating design qualification statements for multi-million dollar projects; many of which today are Branson's biggest attractions!
In 2005, Charlie received his Missouri Salesperson and Broker's license and joined his parents and brother as a partner of Gerken & Associates. Aside from selling commercial and residential real estate, his responsibilities include oversight of firm management, promotional materials and information systems.
Charlie was named Rookie of the Year for his first year in real estate by the Tri-Lakes Board of Realtors®. He's also been honored by The Springfield Business Journal with its prestigious 40 Under 40 Award, a recognition given to 40 outstanding business people under the age of 40 in Southwest Missouri for their leadership, accomplishments and community service.
Committed to his career, Charlie is a GRI (Graduate Realtor® Institute) Designee. GRI is a designation awarded by the Missouri Association of Realtors® to National Association of Realtors® members who have successfully completed the required 12, eight-hour courses of advanced lectures and exams held throughout the state of Missouri.
In addition, Charlie is a CRS (Certified Residential Specialist) Designee. This is the highest credential awarded to residential sales agents, managers and brokers. Compared to the average Realtor®, CRS agents have been in the business nearly three times longer and produce three times the number of annual transactions.
A certified Internet professional, Charlie has completed the e-PRO training program and exam for real estate professionals, endorsed by the National Association of Realtors®. An e-PRO agent streamlines the entire transaction, from showing to closing, through a number of online tools and advanced software.
Actively involved in the local board of Realtors®, Charlie is a member of the Tri-Lakes Board of Realtors® Honor Society and is a donating member of RPAC (Realtor® Political Action Committee), a group which raises funds for protecting private property rights.
Charlie served as charter President for the Branson Business Network International (BNI) chapter, a professional networking organization where he and other community professionals generated over $10 million in local business referrals.
Recognized by the advertising industry for excellence, Charlie has received 14 ADDY Awards for his creative work. Now this is the guy you want to market and sell your property!
Playing an active role throughout Southwest Missouri communities, Charlie has lectured at Drury University, Missouri State University and public schools student programs. In addition, he volunteers design work for not-for-profit organizations, most recently the Branson Arts Council.
Charlie served as a Springfield Ambassador to the Chamber of Commerce and 5-year member of the Springfield Ad Club. Locally, he has served as a Branson Chamber Ambassador and volunteer for numerous area events held throughout the year. Elected for 3-year terms, he has served on both the Branson Chamber of Commerce Board of Directors and Country Bluff Estates Board of Directors.
A graduate of the Branson Tri-Lakes Chamber of Commerce's Leadership program, Charlie is thoroughly familiar with Branson's evolution, environment, community service, marketing, government, and future economic development plans.
A current member and past Board of Director of the Branson-Hollister Rotary Club, Charlie actively volunteers with local professional leaders to address various community service needs, most recently the Women's Crisis Center and Salvation Army. In addition, he served two years as Rotary Float chairman and driver in Branson's Annual Adoration Christmas Day Parade.
Charlie is also a serving member of the OTC Table Rock Campus Advisory Council. This selected group of community professionals meets regularly to discuss challenges facing the college and regional area students.
Most recently, Charlie was named 417 Magazine's Top Branson Real Estate Agents where he was ranked as a top Realtor® in Southwest Missouri for sales volume and client satisfaction.
In 2013, Charlie met his future wife, Yulia, where they worked exclusively as a team for two years together selling real estate before getting married in Jamaica in 2015. Together, they continue to be a powerhouse couple in the Branson real estate market.
Sorry we are experiencing system issues. Please try again.