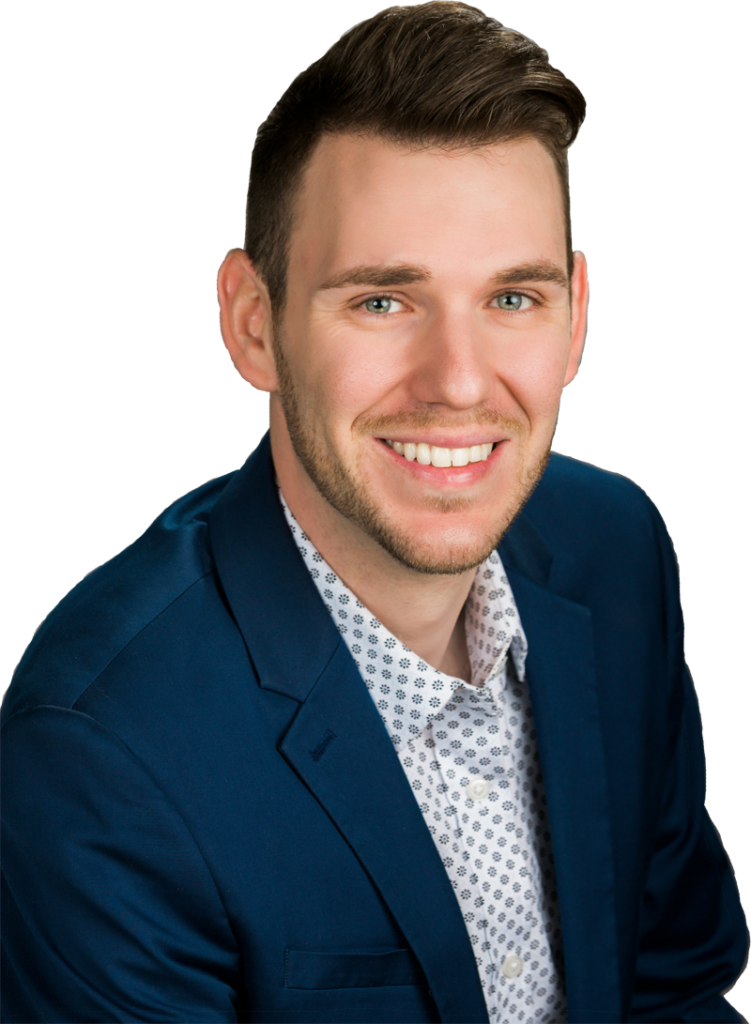 Brent Sager was raised locally in the Tri-Lakes area and graduated from Forsyth High School in 2006. From there he pursued a career in Retail Management. Brent gained most of his sales experience while working for Petland stores where he started in 2008 as a Sales Associate. He was quickly promoted to Store Manager and after running the store for just two months, Brent had increased sales by 20%. One year later, due to his can-do attitude, customer service skills, and high efficiency, he was promoted to Manager of the worlds largest Petland! While running this superstore, Brent oversaw all sales training, marketing, team development, hiring and firing. A year after that, Brent continued to increase sales for the company and was promoted to District Sales Manager.
By 2012, Brent had hit the glass ceiling and decided to focus his endeavors on a career in Real Estate. Success continued to follow and in 2013 he was named "Rookie of the Year" and even "REALTOR® of the Year" in 2019. Brent's drive and dedication continue to shine through all of his commitments. Over the years he has held titles such as "Secretary / Treasurer", "President Elect", and even "President" of the Tri-Lakes Board of Realtors®.
His commitment to serve the Real Estate industry doesn't stop locally either. Brent is heavily involved in the state association (Missouri Realtors®) where he attended and graduated the Leadership Academy in 2016. Since then he has served as a member of the State Board of Directors for multiple terms, served on multiple committees and has been Chairman of the Economic Development Output group, Advocacy Committee and the RPAC Trustees. Brent has a passion for advocacy and is often in Jefferson City lobbying for fair housing and the rights of private property owners throughout the state.
Brent never left his love for pets behind and he is proud to partner with the "Branson Humane Society" where he donates a portion of every closing to help pets in need. Brent has quickly become known for "helping pets and people find homes."
Brent knows that continuing education is extremely important, which is why he pursued and obtained his CRS Designation (Certified Residential Specialist), which is a designation that only 3% of Realtor's nationwide have achieved. He has also graduated from both the local and state Leadership Academy and even went back to Real Estate school and obtained his Brokers License in 2016. He continues attending educational seminars to date, as he knows it will help him grow and elevate his service as a Realtor® and to the local community.
Brent is a public advocate who not only promotes and sells in the Branson area, but he invests in the area himself as well. Brent owns multiple long term and short term (think Airbnb) rental properties, as well as several other entrepreneurial ventures. He served on the Leadership Team for The Relay for Life of Stone & Taney Counties for multiple years, is an Ambassador for the Branson Chamber of Commerce and he serves on several boards and advisory boards in the community.
If you are looking for someone who is vested in and has a vast knowledge of the Tri-Lakes area, give Brent a call.